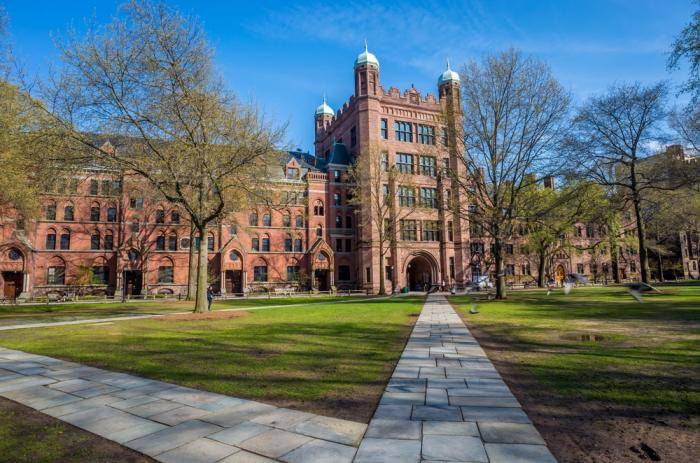 The University of New Haven is a private coeducational university, founded on the Yale campus in 1920, and located between Boston and New York City in the shoreline city of West Haven.
The university is a diverse and vibrant community of 6,800 students from around the world, it cares about each one of its students' success which makes it a student-centred comprehensive university.
The university staff makes sure to provide their students with the motivation and appreciation they need to fulfil their abilities.
The University of New Haven offers more than 100 academic programs to domestic and international students and has been recognized by U.S. News & World Report and The Princeton Review for academic excellence and the high-quality education it provides through experiential, collaborative, and discovery-based learning.
In order to provide financial support to students who wish to pursue their undergraduate studies at the University of New Haven, the university gives these students the opportunity to benefit from Presidential Scholarship which is a merit-based scholarship that covers tuition fees.
Scholarship Information:
Host country: USA.
Host university: University of a New Haven.
Study Level: Undergraduate.
Scholarship Worth: Tuition award.
Scholarship Worth: $24,000 per academic year.
Eligible Countries: International.
Application deadline: November 15, 2020.
Scholarship benefits:
Awards range from $20,000 to $24,000 per academic year depending on the applicants' academic record, it's guaranteed for the first year of studies and renewable each year if the applicant remains a full time-undergraduate student and maintain satisfactory progress towards a bachelor's degree and a B (3.0) CGPA.
The scholarship can be renewable for up to 8 semesters and only covers tuition fees.
Level and fields of study:
The scholarship is offered to study in any undergraduate study program available at the university.
Eligibility criteria:
Applicant will be automatically considered for an academic scholarship once they apply for a full-time undergraduate study program at The University of New haven, and get accepted;
Student must have achieved academic success in high school and on the SAT/ ACT;
Candidates need to provide an English language proficiency proof, TOEFL of 75, or IELTS of 6.0, or PTE of 50, or complete the University of New Haven's Academic English Preparatory Program. Some majors may require higher English test scores.
How to apply:
To be considered for an academic scholarship, students must first apply to get admitted for full-time undergraduate, once they are accepted they will be automatically considered for a scholarship. There is no separate application. The number of scholarships depends on the availability of funds.
Website: https://www.newhaven.edu/admissions/undergraduate/international/tuition/scholarship.php