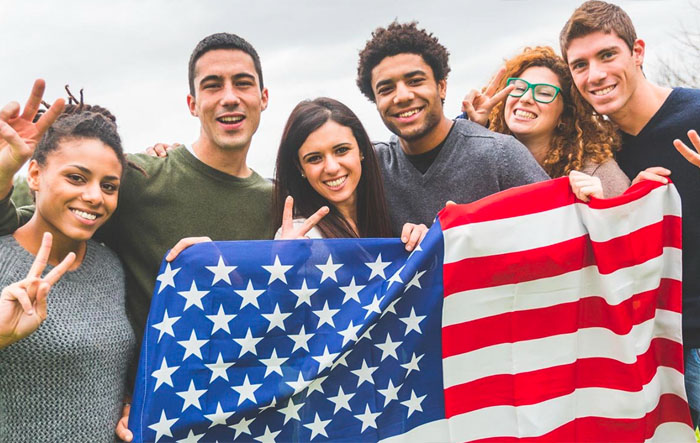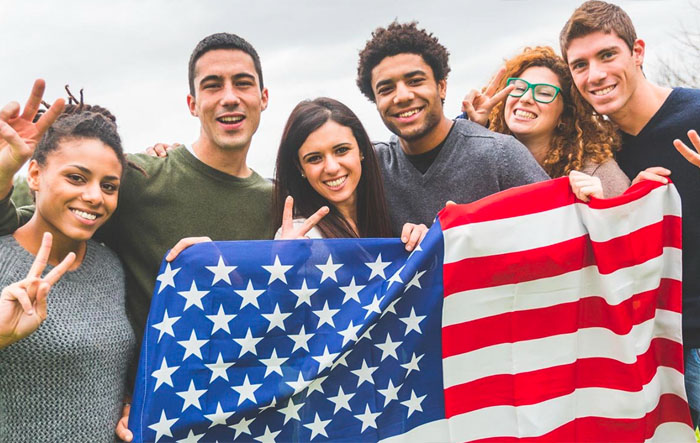 Immigration in the United States can be complicated, so let's make it as simple as possible. If you are not a US citizen and your country is not part of the Visa Waiver Program, which allows you to enter the US without a visa, you will need to obtain a visa to enter the nation lawfully.
For a foreigner seeking work, there are two types of visas: nonimmigrant visas and immigrant visas. A nonimmigrant visa is simple to get and allows a foreigner to study or work in the United States for up to six years.
An immigrant visa is more difficult to get, but it can lead to a "green card," which permits you to live in the United States permanently. Just keep in mind that application processing delays might take several months, so plan ahead and apply for your visa up to a year ahead of time.
Visas and Professions
This section will go through the prerequisites for working in the United States. Naturally, according to the USCIS website, all costs are valid for 2020, but they are subject to change in the future.
These are the visas that may give you work chances in the United States, depending on where you are in your career.
Student
You may be eligible for an F-1 visa if you are accepted as a student at a US university. Simply ensure that the institutions to which you apply allow overseas students. An F-class visa allows you to work on-campus and receive practical training off-campus while you study.
In the case of an unanticipated economic difficulty, such as your supportive parent losing their job, you can even seek a work permit in the United States on this visa. It's known as an Employment Authorization Document or EAD, and it allows you to work off-campus part-time while you study.
The application price for an F-1 visa is $350, making it one of the most economical visa alternatives. Your spouse or children will not be charged an extra fee. This makes it a wonderful choice for someone who wants their family to have a taste of living in the United States while also advancing their education.
A person who studied in the United States may have a better chance of obtaining an H-1B visa sponsorship after graduation, allowing you to gain a position in a higher-paying, better-quality job than you may find back home. If you studied IT or completed medical school in the United States, your prospects are better, since they are two of the most in-demand occupations in the country.
Entry-level
You would not expect to find many jobs in the United States for foreigners who are just starting out in their professions and have no qualifications, yet there are chances.
As part of its cultural exchange program, the US government enables a large number of foreigners to come in temporarily.
The J-1 Visa
The J-1 visa permits you to spend up to a year in the United States to further your academic and work abilities.
This is one of the most prevalent visas, according to the US State Department, with over 300,000 issued each year. As a result, they're a handy way into the nation.
This visa can lead to a number of opportunities depending on your profession.
It permits you to take an internship if you are a university student or have recently graduated.
It permits you to take a temporary academic post if you are a professor or researcher.
It permits you to develop advanced skills and pursue licensure in the United States if you are a medical student or have recently graduated from medical school.
It allows you to take training in your area to increase your skillset if you are a skilled worker.
It permits you to hold a temporary teaching post if you are a recognized specialist in your own nation.
The J-1 Visa requires you to locate a firm or organization willing to sponsor you. All you have to do now is pay the program costs as well as the visa application expenses. The cost of the program varies greatly, but bear in mind that your sponsoring firm will pay many of your expenditures while you're there; the administrative SEVIS charge is presently only $220, making it one of the most affordable visa alternatives available.
The US State Department's J-1 Visa webpage has further information and possible sponsors. The J-1 visa, like the F-class visa, permits you to bring your spouse along. They can also file for an Employment Authorization Document, which would enable them to work in the nation while they are there.
Paths peculiar to each country
National of a NAFTA member country
You may be eligible for a TN Visa if you are a citizen of a NAFTA nation, such as Canada or Mexico. Due to a commercial agreement between the three nations, this visa operates similarly to the H-1B, but it avoids the quota system and is significantly easier to get.
At a border crossing with the United States, a Canadian must bring the following to a Canadian Border Patrol station:
They must provide proof of their Canadian citizenship.
A letter outlining a job offer from a US company, as well as your employment responsibilities and credentials.
If your position requires it, a review of your qualifications (e.g. nurse, physician).
That is all there is to it. Alternatively, you or your company can apply for your visa in advance using Form I-129, ensuring that there are no problems once you arrive at the border.
If you are a Mexican citizen, you must have Form I-129 filed by your employer. Although the procedure is typically brief, everything must be cleaned ahead of time.
Citizen of Australia
If you're an Australian citizen contemplating relocating to another English-speaking nation, there's a specialty visa that might help the United States beat off competitors like the United Kingdom and Canada.
The E-3 Visa
The E-3 Visa is only available to Australian citizens. It works in the same way as the H-1B visa, but without the quota mechanism. However, there is one unique feature that distinguishes it.
To qualify, a company must show that they will pay you at the upper end of the compensation range for your profession, which may result in you earning more money than if you worked in a similar position in another nation.